Hi, my name's Ellayne. As a sport remedial therapist I see myself as a movement expert. I assist with optimising quality of life through prescribed exercise, pain management, hands-on-care, and client education. Take a look yourself at some of the many benefits of physical therapy.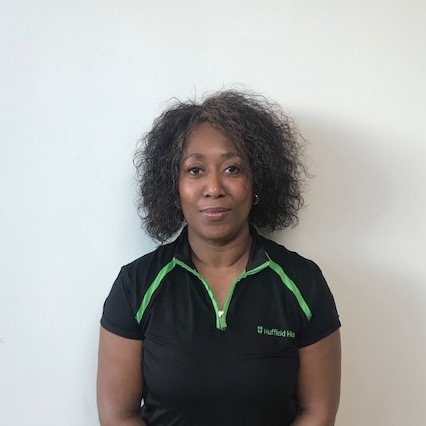 A soft tissue therapist, Fitness coach and health and wellness advisor who loves to motivate and inspire.
If there is any way that I can assist with the promotion of healing and rehabilitation from injury aches pains and sprains in a holistic way, I will. Whether it be a destressing therapeutic massage within the workplace or a sport therapy session for those who are sporty or lead an active lifestyle, I will give advice and exercise guidance for the prevention of injury whilst assisting you back to optimal levels of functionality.
As a Health and Wellness advisor I provide an advisory service to educate, reassure and assist people in overcoming challenges in their lives relating to fitness as well as empower women about how to look after their health and wellbeing through the menopausal and transition years.
I will offer you guidance on the correct exercise and nutrition in order to help you cope with symptoms and lead a functional and happy life Take a look at my website and testimonials and feel free to contact me.